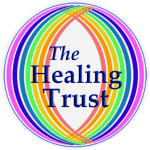 INTRODUCTORY CLASSES:
Introduction to Spiritual Healing!
From the age of 7 years old, I wanted to learn to live my life at 100%, using 100% of my brain and talents. A lifelong search led me to Spiritual Healing. Because if you're giving healing, you're receiving healing and become more whole as a result.  My life has transformed over the course of doing this healing work with clients. And anyone can do.
Learn what Spiritual Healing is, where it comes from, why it works and much more. 
Join me on Wednesday, March 31 from 6 to 7:30 MST via Zoom. FREE!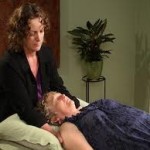 LEARN TO BE A SPIRITUAL HEALER
Classes in Spiritual Healing as taught by NFSH-The Healing Trust, Europe's largest energy healing organization, are normally held in person. However, due to the Coronavirus, they are being held via zoom.  This works because Distant Healing is part of our curriculum!
All times are Mountain Standard Time
 2021 dates for the Level 1 and 2 class are:   
Tuesday and Thursday evenings from 6 pm to 8:30 pm: April 20, 22, 27, 29, May 4, 6,11 and 13
                                                       OR
June 12, 13 and 20  [weekends] from 9 am to noon and 3 to 6 pm
2021 dates for the Level 3 class are:
September 11- 12 [weekend] AND September 18 [Saturday] from 9 am to noon and 3 to 6 pm 
2021 dates for the Level 4 class are:
November 6 and 7 [weekend] AND November 13 [Saturday] from 9 am to noon and 3 to 6 pm 
Each course level is an investment of $425.00 which includes Tuition, Course Manual, and Certificate of Attendance.  Payment plans are available.  [Parts 1 & 2 entail an additional membership fee of £25, approximately US$ 31] 
Information on course content can be found at https://nfsh-thehealingtrusttrainingusa.org/course-descriptions
Email Tutor Nancy O'Donohue for more information at SacredLotusHealing7 at gmail.com OR
 A $125 non-refundable deposit will hold your place: 
READ OUR COURSE TESTIMONIALS HERE
Join our mailing list here:
: 
For classes in meditation, please visit https://www.MollyLarkin.com/online_classes