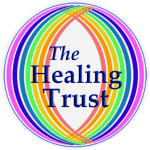 INTRODUCTORY CLASSES
The Fountain of Youth Is Just A Breath Away! Why we all need to learn to breathe!
Experts say 80% of us are breathing incorrectly and don't know it!
Learn self-healing and stress reduction through proper breath work. You can increase your energy and heal your body more quickly by learning to breathe correctly and incorporating breathing exercises into your daily routine. This class will show you how.
Learn how to breathe correctly for maximum health
Best-selling author Andrew Weil, M.D. says, "If I had to limit my advice on healthier living to just one tip, it would be to learn how to breathe correctly."
This book can get you started on self-healing with breathing exercises.
To join me for this enlightening class, email sacredlotushealing7 AT gmail.com
TWO YEAR COURSE: GET CERTIFIED AS A SPIRITUAL HEALER
Classes in Spiritual Healing as taught by NFSH-The Healing Trust, Europe's largest energy healing organization, are normally held in person. However, due to the Coronavirus, they are being held via zoom.  This works because Distant Healing is part of our curriculum!
60 hours of coursework plus mentorship, after which you can apply to be a Certified Spiritual Healer.
All times are Mountain Standard Time
 Level 1 and 2 class:
Contents: What is Healing, The History of Healing, The Chakras, The Human Energy Field,
Attunement, Distant Healing and The Chair Healing Session, Breathwork & Relaxation, The Healing Environment, The Code of Conduct, Risk Assessment,
Roles & Responsibilities, Meditation.
Level 3 class:
Contents: The Creative Mind, Imagery in Healing,Stress Management, Basic Anatomy & Physiology,
The Inner Child, Attunement through words and Forgiveness. 
 Level 4 class:
Contents: Listening Skills and Communication, Healing into Death & Dying, Re-incarnation & Inter-life, Karma, The Higher Self, Healing with Sound and Color Healing.
New Mexico massage therapists can earn 20 Continuing Education hours per class.
Each course is an investment of $425.00 [$1275 total] which includes Tuition, Course Manual, and Certificate of Attendance.  Payment plans are available.  [Parts 1 & 2 entail an additional membership fee of £25, approximately US$ 31] 
More information on course content can be found at https://nfsh-thehealingtrusttrainingusa.org/course-descriptions
Email Tutor Nancy O'Donohue for more information at SacredLotusHealing7 at gmail.com.
 A $125 non-refundable deposit will hold your place: 
READ OUR COURSE TESTIMONIALS HERE
Join our mailing list here:
: 
For classes in meditation, please visit https://www.MollyLarkin.com/online_classes